Box trailers and superstructures
We make closed-type trailers for the transport of goods and animals built according to the customers demand. Closed-type trailers can be also used for the transport bikes, motorcycles, four-wheelers and others.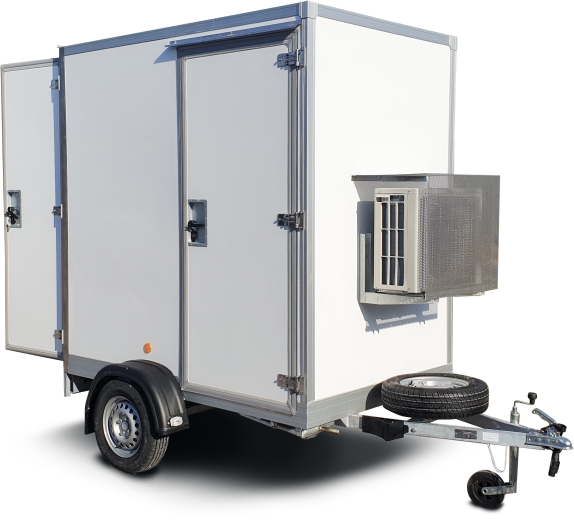 Superstructures for trailers and box trailers can be made of light and solid materials, but also as resistant superstructure components for the use in adverse conditions. Chassis have a light all-welded construction made of closed metallic profiles, giving the trailers high strength.
They are standardly treated with hot-dip galvanizing. They are available in two versions with unbraked axles or equipped with an inertia braking system from AL-KO or KNOTT companies. Trailer superstructures are also available as a removable superstructure for trailers.
We offer a special possibility to manufacture box trailers, superstructures and special car trailers made to order according to customer requirements and specifications.
We manufacture:
box trailers,
animal transporters,
motorcycle, scooter, kart transporters,
refrigerated trailers,
freezer trailers,
special trailers,
mobile booths,
mobile boxes,
monitoring trailers.
Gallery